Höhr-Grenzhausen 2015: tournament results + videos
| | |
| --- | --- |
| hosting club: | RV Kannenbäckerland e.V. |
| date: | 04.06.2015 - 07.06.2015 |
| location: | Bergstraße 87, 56203 Höhr-Grenzhausen, Germany |
| number of riders: | 532 |
| number of horses: | 682 |
| judges: | |
| number of starts: | 1434 |

go to the trials and results
Großes Reitturnier Höhr-Grenzhausen 2015
Vom 4. bis 7. Juni findet das Reitturnier des RV Kannenbäckerland e.V. auf der Reitsportanlage Höhr-Grenzhausen statt. Dressurprüfungen werden bis zur Klasse M*, Springprüfungen bis Klasse S* ausgetragen. Das Highlight am Donnerstag ist die Springpferdeprüfung Kl. L sowie die Dressurprüfung Kl. M*. Am Freitagabend findet die Qualifikation "Erster großer FAB Amateur Cup"Amateur-Stilspringprüfung Kl.M* mit Stechen statt. Auch die Dressurreiter lassen sich in der Qualifikation "Erster Großer WINTERMÜHLE FAB Amateur-Cup"Amateur-Dressurprüfung Kl.M* prüfen.
Das Highlight der Springreiter ist am Samstag die Qualifikation "Amateur-Championat Deutschland" "Erster Großer FAB Amateur Cup" Springprüfung Kl.S* mit Stechen. Am Samstagabend findet zudem ab 20 Uhr die Reiterparty mit DJ statt. Am letzten Turniertag gibt es u.a. eine Pony-Stilspringprüfung Kl.E, Stilspringprüfungen der Kl. L und eine Springprüfung Kl.S* mit Siegerrunde.
Veranstalter: RV Kannenbäckerland e.V.
Veranstaltungsort: Bergstraße 87, 56203 Höhr-Grenzhausen
Ausschreibung: "AS Großes Reitturnier RV Kannenbäckerland"
Zeiteinteilung: "ZE Höhr-Grenzhausen 2015"
Website des Veranstalters:
The tournament results are presented by Pavo Pferdenahrung GmbH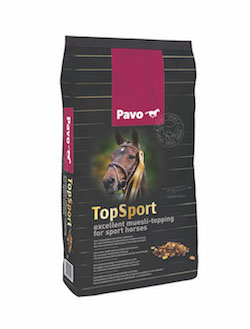 Only a healthy horse can achieve top performance. Pavo Sport offers high-quality products that have been developed for the special demands of competitive athletes. The successes of our sponsor partners prove it!

Pavo TopSport: maximum muscle support and top radiance due to a very high proportion of essential amino acids.
the winner videos of this tournament