Reit - und Springturnier Hamm-Rhynern 2015: Tournament results + videos
| | |
| --- | --- |
| hosting club: | RV Rhynern e.V. |
| date: | 14.05.2015 - 17.05.2015 |
| Location: | Holthöfener Weg 1a, 59069 Hamm, Germany |
| number of riders: | 757 |
| number of horses: | 1147 |
| judges: | |
| number of starts: | 1848 |

go to the trials and results
Himmelfahrtsturnier des RV Rhynern 2015 mit Qualifikation zum DKB-Bundeschampionat des Deutschen Springpferdes 2015 (5-6 jähr.)
Vom 14. bis 17. Mai begrüßt der RV Rhynern in Hamm Spring- und Dressurreiter zum Außenturnier 2015. Bereits am ersten Turniertag werden Springprüfungen der Kl. L, Stilspringprüfung Kl.M* sowie eine Springprüfung Klass S* mit Stechen ausgeführt. Die Dressurreiter messen sich in Dressurprüfung der Klassen M**, S* und S**.
Freitags werden Springpferdeprüfung Kl.A* bis M* ausgetragen sowie u.a. Dressurpferdeprfg. Kl.A - M. Am Samstag gibt es Springpferdeprüfung Kl.A** und L sowie Dressurprüfung Kl.A* und A** zu sehen. Der Sonntag steht im Sinne der Stilspringprüfungen. Die Dressurreiter haben ihr Highlight mit zwei Dressurprüfungen der Klasse M*.
Veranstalter: RV Rhynern e.V.
Veranstaltungsort: Holthöfener Weg 1a, 59069 Hamm
Ausschreibung: "AS
Zeiteinteilung: "ZE Reit- und Springturnier RV Rhynern"
Teilnehmerübersicht: "Teilnehmer Reitturnier Hamm-Rhynern 2015"
Website des Veranstalters: >> RV Rhynern e.V. <<
The tournament results are presented by Pavo Pferdenahrung GmbH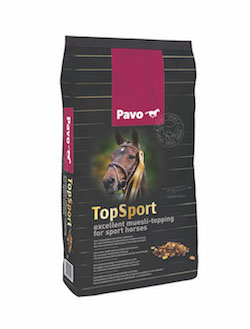 Only a healthy horse can achieve top performance. Pavo Sport offers high-quality products that have been developed for the special demands of competitive athletes. The successes of our sponsor partners prove it!

Pavo TopSport: maximum muscle support and top radiance due to a very high proportion of essential amino acids.
the winner videos of this tournament