Großes Reit- und Springturnier Kirchhellen/Stall Dieckmann 2015: Tournament results + videos
| | |
| --- | --- |
| date: | 13.05.2015 - 17.05.2015 |
| Location: | Lohbraucksweg 6, 46244 Bottrop-Kirchhellen, Germany |
| number of riders: | 486 |
| number of horses: | 876 |
| judges: | |
| number of starts: | 1499 |

go to the trials and results
Turnier über Christi Himmelfahrt in Kirchhellen
Vom 14. bis 17. Mai findet das Reit- und Springturnier des LRFV Kirchhellen e.V. - Stall Diekmann statt. In diesem Jahr liegt der Fokus mehr auf den Springprüfung. Dennoch wird auch Dressur zu sehen sein- jedoch nur noch bis Klasse L. Springprüfungen wird es bis zur Klasse S** geben.
Die Richter in Kirchhellen sind Monika Brosthaus, Willi Diericks, August Exeler, Hans-Jörg Lampersbach, Peter Schmerling, Sönke Sönksen und Jürgen zur Nieden.
Parcourschefs sind Ulrich Stedefeder und Burkhard Dicke.
rimondo ist in Bottrop-Kirchhellen dabei und filmt alle Prüfungen für dich. Die Ergebnisse und Videos sind schon bald auf rimondo.com verfügbar.
Veranstalter: LRFV Kirchhellen e.V. - Stall Diekmann
Veranstaltungsort: Reitanlage Stall Dieckmann, Lohbraucks Weg 6, 46244 Kirchhellen
Ausschreibung: "AS Großes Reit- und Springturnier Kirchhellen 2015"
Zeiteinteilung: "ZE Große Springturnier Kirchhellen 2015"
Website des Veranstalters: >> LRFV Kirchhellen <<
The tournament results are presented by Pavo Pferdenahrung GmbH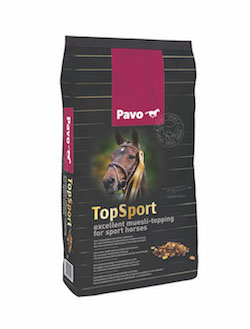 Only a healthy horse can achieve top performance. Pavo Sport offers high-quality products that have been developed for the special demands of competitive athletes. The successes of our sponsor partners prove it!

Pavo TopSport: maximum muscle support and top radiance due to a very high proportion of essential amino acids.
the winner videos of this tournament