Leutkirch-Diepoldshofen 2015: Tournament results + videos
| | |
| --- | --- |
| hosting club: | RFV Leutkirch-Diepoldshofen |
| date: | 30.04.2015 - 03.05.2015 |
| Location: | Antoniusweg, 88299 Leutkirch-Diepoldshofen, Germany |
| to: | Foto Kehr |
| to url: | http://foto-kehr.de/html/pi... |
| number of riders: | 236 |
| number of horses: | 359 |
| judges: | |
| number of starts: | 545 |

go to the trials and results
Maiturnier des RFV Leutkirch-Diepoldshofen
Das diesjährige Maiturnier des RFV Leutkirch-Diepoldshofen startet bereits am 30.04 und geht bis zum 3.5.2015. Ausgetragen werden Prüfungen in der Dressur der Klassen E bis M*. Springen wird es in den Klassen A* bis S* geben.
Das Turnier startet am 30. Mai um 8 Uhr mit einer Springpferdeprüfung Kl. A**, Kleine Tour. Im Laufe des Tages werden noch Springpferdeprüfungen der Kl. L und M, Große Tour durchgeführt. Der Freitag beginnt mit einer Punktespringprüfung Kl. L. Das Highlight wird am Nachmittag die Punktespringprüfung Kl. S* sein. Das Springhighlight am Samstag ist die Springprüfung Kl. M*. Auch die Dressurreiter starten nun in ihr Turnierwochenende: Dressurprüfungen der Kl. A* sowie L* Trense und auch Kandare werden ausgetragen.
Der letzte Turniertag ist mit der Springprüfung Kl. S* mit Stechen und der Springprfg. Kl. S* - Jugendförderpreis der Höhepunkt des Springreitens an diesem langen Wochenende. Die Dressurreiter messen sich in verschiedenen Wettbewerben sowie in einer Dressurprüfung Kl. M*.
rimondo ist für dich dabei und filmt alle Prüfungen. Die Ergebnisse und Videos findest du schon bald auf rimondo.com.
Veranstalter: RFV Leutkirch-Diepoldshofen
Veranstaltungsort: Antoniusweg, 88299 Leutkirch-Diepoldshofen
Webseite des Veranstalters: >> RFV Leutkirch-Diepoldshofen <<
The tournament results are presented by Pavo Pferdenahrung GmbH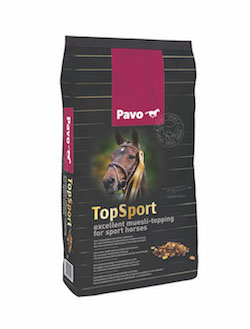 Only a healthy horse can achieve top performance. Pavo Sport offers high-quality products that have been developed for the special demands of competitive athletes. The successes of our sponsor partners prove it!

Pavo TopSport: maximum muscle support and top radiance due to a very high proportion of essential amino acids.
the winner videos of this tournament