Lenklarer Reitertage 2015: Tournament results + videos
| | |
| --- | --- |
| hosting club: | Reit- und Fahrverein "St.Georg" Werne e.V. |
| date: | 09.04.2015 - 19.04.2015 |
| Location: | Martinsweg 4, 59368 Werne, Germany |
| number of riders: | 923 |
| number of horses: | 1669 |
| judges: | |
| number of starts: | 3060 |

go to the trials and results
Lenklarer Reitertage mit Sichtungsprüfungen zum "Preis der Besten 2015" Springen Children und zum "Preis der Besten 2015 Springen" Junioren/Junge Reiter LENKLARER DISCO-NIGHT am 28. März 2015
9 Tage lang veranstaltet der Reit-und Fahrverein St. Georg Werne die Lenklarer Reitertage. Das erste Wochenende wird am Freitag, den 10.4 mit Springpferdeprüfungen der Klasse A* und A** gestartet. An diesem Wochenende wird es außerdem noch Springprüfungen Kl. A** bis M* geben. Dressurreiter kommen bei Dressurprüfungen A* und L* auf ihre Kosten.
Unter Woche sind jedoch die Springreiter gefragt. Springpferdeprüfungen Kl. A* bis M sowie Springprüfungen Kl. M* werden ausgetragen. Ein Highlight sind die Springprüfung Kl. S*.

Das letzte Wochenende der Reiterttage ist erneut ein Mix aus Dressur- und Springprüfungen. Ein Highlight am Samstag ist die Barrierespringprüfung Kl. S*. Der Sonntag lockt mit einer Springprüfung Kl. S*** mit Stechen.
Das Turnier wird gerichtet von Jörg Baltruschat, Theo Lohmann, Harry Lorenz, Peggy Schönenstein, Herbert Sudhaus und August Exeler, Arnold Linzmeier, Sönke Sönksen, Rainer Sprungmann sowie Hubertus Uphus.
Zum Parcourschefteam gehören Rainer Evelt, Volker Wulf und Bernd Windmüller.
Veranstalter: Reit- und Fahrverein St. Georg Werne e.V.
Aussschreibung: "AS Reittertage Lenklar 2015"
Zeiteinteilung: "ZE Lenklarer Reitertage 2015"
Website des Veranstalters: >>RuF St. Georg Werne e.V.<<
The tournament results are presented by Pavo Pferdenahrung GmbH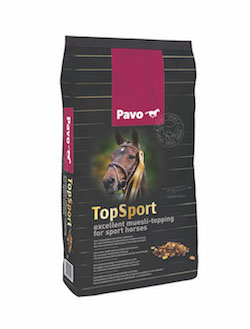 Only a healthy horse can achieve top performance. Pavo Sport offers high-quality products that have been developed for the special demands of competitive athletes. The successes of our sponsor partners prove it!

Pavo TopSport: maximum muscle support and top radiance due to a very high proportion of essential amino acids.
the winner videos of this tournament