Hallenturnier Velen 2015: tournament results + videos
| | |
| --- | --- |
| hosting club: | Märkischer RV Velen e.V. |
| date: | 23.01.2015 - 25.01.2015 |
| location: | Nordvelener Str. 132, 46342 Velen, Germany |
| number of riders: | 184 |
| number of horses: | 447 |
| judges: | |
| number of starts: | 769 |

go to the trials and results
---
20.01.2015 - 1. Großes Hallenspringturnier beim RV Velen e.V.
Nachdem der RV Velen e.V. im Vorjahr bereits ein Oster- und ein Sommerturnier ausgerichtet hat, ist nun das erste Hallenspringturnier geplant. Vom 23.01.2015 bis zum 25.01.2015 heißt es Springreiter vor. Neben Prüfungen für sowohl junge als auch erfahrene Pferde, gibt es auch für die Ponyreiter ein großes Angebot.
Springpferdeprüfungen beginnen bei der Klasse A** und sind bis zur Klasse M* ausgeschrieben. Auch die Ponyspringprüfungen können bis zur Klasse M* genannt werden. Das Highlight des Turniers sind die Springprüfungen der Klasse S. Am Samstagabend findet die Springprüfung Klasse S mit Stechen statt, am Sonntag endet das Turnier mit der Springprüfung Klasse S* mit Siegerrunde.
Aber auch für ein entsprechendes Rahmenprogramm ist gesorgt. Freitag findet die Sponsoren-Night statt und Samstag wird zur After-Work Party geladen.
rimondo begleitet das Turnier mit der Kamera und filmt alle Prüfungen. Die Videos und Ergebnisse sind in Kürze auf rimondo zu finden.

Veranstalter: Reiterverein Velen e.V.
Veranstaltungsadresse (Navi-Anschrift): Borkener Damm 14, 46342 Velen
Ausschreibung: "Velen 2015"
Zeiteinteilung: "ZE Velen 2015"

Website des Veranstalters: >> RV Velen <<
---
26.01.2015 - Volmer vs. Volmer! Lars Volmer siegt in Velen
Videovergleich zwischen dem Sieger im Großen Preis von Velen, einer Springprf. Kl. S* m. Siegerrunde - Lars Volmer mit Cacharel van de Slaring 2 (Toshi / Faylasouf xx) gegen den Zweitplatzierten Uwe Volmer mit Virginia 173 (Quintero / Le Grand I).
In der höchsten Ponyspringprüfung siegte Mylen Kruse und Lord Lord Lennox 16 (Losander / Navajo) knapp vor Pia Stieborsky und Mystic Cooky (Mentos Charmeur / FS Pavarotti).
Springprf. Kl. S* m.St.
Ponyspringprf. Kl. M* m.St.
---
The tournament results are presented by Pavo Pferdenahrung GmbH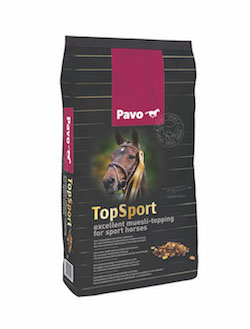 Only a healthy horse can achieve top performance. Pavo Sport offers high-quality products that have been developed for the special demands of competitive athletes. The successes of our sponsor partners prove it!

Pavo TopSport: maximum muscle support and top radiance due to a very high proportion of essential amino acids.
the winner videos of this tournament