Reitturnier Olfen-Vinnum 2020: Tournament results + videos
| | |
| --- | --- |
| hosting club: | ZRFV Lützow Selm-Bork-Olfen e.V. |
| date: | 01.08.2020 - 02.08.2020 |
| Location: | Borker Landweg 16, 59399 Olfen, Germany |
| number of riders: | 444 |
| number of horses: | 529 |
| judges: | |
| number of starts: | 1053 |

go to the trials and results
Vom 01. August bis 02. August 2020 veranstaltet der ZRuFV Lützow Selm-Bork-Olfen eV die Vinnumer Reitertage & Co. mit Spring- und Dressurprüfungen bis zur schweren Klasse.
rimondo ist live vor Ort und überträgt die Prüfungen für dich.
The tournament results are presented by Pavo Pferdenahrung GmbH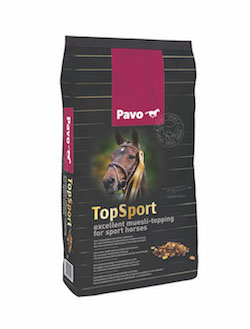 Only a healthy horse can achieve top performance. Pavo Sport offers high-quality products that have been developed for the special demands of competitive athletes. The successes of our sponsor partners prove it!

Pavo TopSport: maximum muscle support and top radiance due to a very high proportion of essential amino acids.
the winner videos of this tournament
time
no.
discipline
07:30
13/1
Olfen: Springprüfung Kl. A**
number of participants: 25
08:00
08/1
Olfen: Dressurreiterprüfung Kl. A - Teilnehmer, Jahrgang 2006 und jün
number of participants: 22
08:00
20/1
Olfen: Pony Dressurprüfung Kl. L** Trense - Teilnehmer, Jahrgang 2006 und jünger
number of participants: 18
08:15
13/2
Olfen: Springprüfung Kl. A**
number of participants: 23
09:00
13/3
Olfen: Springprüfung Kl. A** - Teilnehmer, Jahrgang 1993 und älter
number of participants: 19
10:00
08/2
Olfen: Dressurreiterprüfung Kl. A - Teilnehmer, Jahrgang 1997 - 2005
number of participants: 29
10:30
22
Olfen: Pony Springprüfung Kl. L
number of participants: 24
12:00
17
Olfen: Springponyprüfung Kl. A** 5 jährige - Qualifikation BuCha, 5-jährige Ponys
number of participants: 28
12:00
08/3
Olfen: Dressurreiterprüfung Kl. A - Teilnehmer, Jahrgang 1996 und älte
number of participants: 31
12:15
20/2
Olfen: Pony Dressurprüfung Kl. L** Trense
number of participants: 19
13:30
18
Olfen: Springponyprüfung Kl. L 5-6 jährige - Qualifikation BuCha, 5+6-jährige Ponys Gleichzeitig WESTFALEN-CHAMPIONAT für 6j. Springponys
number of participants: 15
14:15
03
Olfen: Dressurreiter-Wettbewerb
number of participants: 37
14:30
24
Olfen: Pony Springprüfung Kl. M* mit Stechen
number of participants: 23
16:00
01/1
Olfen: Reiter-Wettbewerb - Teilnehmer, Jahrgang 2010 - 2014
number of participants: 7
16:00
01/3
Olfen: Reiter-Wettbewerb - Teilnehmer, Jahrgang 2010 - 2014
number of participants: 7
16:00
05
Olfen: Stil Spring-Wettbewerb - mit Erlaubter Zeit
number of participants: 37
16:00
06
Olfen: Dressur-Wettbewerb
number of participants: 24
16:30
01/2
Olfen: Reiter-Wettbewerb - Teilnehmer, Jahrgang 2004 - 2009
number of participants: 5
16:30
01/4
Olfen: Reiter-Wettbewerb - Teilnehmer, Jahrgang 2004 - 2009
number of participants: 6