Reitturnier Wipperfürth-Kreuzberg 2020: Tournament results + videos
| | |
| --- | --- |
| hosting club: | RTG Silberberghof e.V. |
| date: | 17.07.2020 - 19.07.2020 |
| Location: | Hinterwurth 1, 51688 Wipperfürth, Germany |
| number of riders: | 131 |
| number of horses: | 208 |
| judges: | |
| number of starts: | 1182 |

go to the trials and results
rimondo begleitet vom 17.-19.07.2020 das CSI in Wipperfürth-Kreuzberg mit der Kamera. Ausgerichtet wird das Springturnier von der K&K Horseconcept GmbH und der RTG Silberberghof. Alle Videos und Ergebnisse kannst du dir hier anschauen. Erfahre außerdem mehr über die Reiter und Pferde beim Turnier!
Silberberghof International vom 17.-19.07.2020
- Kleine, mittlere und große Tour
- Internationale Prüfungen für Ponyreiter, Children, Junioren & Junge Reiter
- Springprüfungen bis 1,45 m
Livestream
Funktioniert der Livestream nicht? Dann klicke hier.
The tournament results are presented by Pavo Pferdenahrung GmbH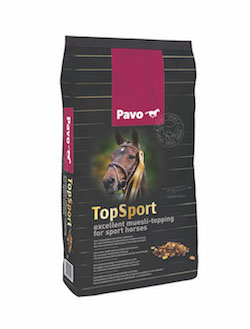 Only a healthy horse can achieve top performance. Pavo Sport offers high-quality products that have been developed for the special demands of competitive athletes. The successes of our sponsor partners prove it!

Pavo TopSport: maximum muscle support and top radiance due to a very high proportion of essential amino acids.
the winner videos of this tournament
time
no.
discipline
18
Wipperfürth: CSIAm-A FEI jumping competition (1,20 m)
number of participants: 13
16
Wipperfürth: CSIAm-A FEI jumping competition (1,10 m)
number of participants: 12
13
Wipperfürth: CSICh-A FEI jumping competition (1,20 m)
number of participants: 26
10
Wipperfürth: CSIP FEI jumping competition (1,10 m)
number of participants: 26
07
Wipperfürth: CSIP FEI jumping competition (1,25 m)
number of participants: 42
05
Wipperfürth: CSIYJ-A FEI jumping competition (1,25 m)
number of participants: 28
01
Wipperfürth: CSIYJ-A FEI jumping competition (1,40 m)
number of participants: 50
09:00
10
Wipperfürth: Pony CSIP FEI jumping competition (1,10 m)
number of participants: 26
10:15
16
Wipperfürth: CSIAm-A FEI jumping competition (1,10 m) - Small Tour
number of participants: 12
11:00
05
Wipperfürth: CSIJ-A FEI jumping competition (1,25 m) - Small Tour CSIY-A
number of participants: 28
12:30
13
Wipperfürth: CSICh-A FEI jumping competition (1,20 m)
number of participants: 26
14:15
07
Wipperfürth: Pony CSIP FEI jumping competition (1,25 m) - Large Tour
number of participants: 42
16:15
18
Wipperfürth: CSIAm-A FEI jumping competition (1,20 m) - Large Tour -
number of participants: 13
17:30
01
Wipperfürth: CSIY-A FEI jumping competition (1,40 m)
number of participants: 50
time
no.
discipline
19
Wipperfürth: Zwei Phasen CSIAm-A FEI jumping competition (1,20 m)
number of participants: 19
17
Wipperfürth: Zwei Phasen CSIAm-A FEI jumping competition (1,10 m)
number of participants: 5
14
Wipperfürth: Zwei Phasen CSICh-A FEI jumping competition (1,20 m)
number of participants: 27
11
Wipperfürth: Zwei Phasen CSIP FEI jumping competition (1,10 m)
number of participants: 19
08
Wipperfürth: Zwei Phasen CSIP FEI jumping competition (1,25 m)
number of participants: 50
02
Wipperfürth: Zwei Phasen CSIYJ-A FEI jumping competition (1,40 m)
number of participants: 56
06
Wipperfürth: Zwei Phasen CSIYJ-A FEI jumping competition (1,25 m)
number of participants: 22
09:00
11
Wipperfürth: Pony Zwei Phasen CSIP FEI jumping competition (1,10 m)
number of participants: 19
10:00
17
Wipperfürth: Zwei Phasen CSIAm-A FEI jumping competition (1,10 m)
number of participants: 5
11:00
06
Wipperfürth: Zwei Phasen CSIJ-A FEI jumping competition (1,25 m)
number of participants: 22
12:30
14
Wipperfürth: CSICh-A FEI jumping competition (1,20 m)
number of participants: 27
14:00
08
Wipperfürth: Pony Zwei Phasen CSIP FEI jumping competition (1,25 m)
number of participants: 50
16:30
19
Wipperfürth: CSIAm-A FEI jumping competition (1,20 m)
number of participants: 19
18:00
02
Wipperfürth: CSIJ-A FEI jumping competition (1,40 m)
number of participants: 56
time
no.
discipline
04
Wipperfürth: CSIYJ-A FEI jumping competition (1,45 m) mit Stechen
number of participants: 15
03
Wipperfürth: CSIYJ-A FEI jumping competition (1,40 m) mit Stechen
number of participants: 41
09
Wipperfürth: CSIP FEI jumping competition (1,30 m) mit Stechen
number of participants: 34
12
Wipperfürth: CSIP FEI jumping competition (1,15 m)
number of participants: 33
15
Wipperfürth: CSICh-A FEI jumping competition (1,25 m) mit Stechen
number of participants: 27
20
Wipperfürth: Zwei Phasen CSIAm-A FEI jumping competition (1,25 m)
number of participants: 18
08:00
12
Wipperfürth: Pony FEI jumping competition (1,15 m) - Small Tour
number of participants: 33
09:45
15
Wipperfürth: CSICh-A FEI jumping competition (1,25 m) mit Stechen
number of participants: 27
11:45
09
Wipperfürth: Pony CSIP FEI jumping competition (1,30 m) mit Stechen
number of participants: 34
13:45
20
Wipperfürth: Zwei Phasen CSIAm-A FEI jumping competition (1,25 m) - Large Tour
number of participants: 18
15:00
03
Wipperfürth: CSIYJ-A FEI jumping competition (1,40 m) mit Stechen - Large Tour
number of participants: 41
17:30
04
Wipperfürth: CSIY-A FEI jumping competition (1,45 m) mit Stechen - GROßER PREIS
number of participants: 15