Berufsreitertreffen Westergellersen II 2020: Tournament results + videos
| | |
| --- | --- |
| hosting club: | RV Der Montagsclub |
| date: | 08.05.2020 - 11.05.2020 |
| Location: | Westergellerser Heide, 21394 Westergellersen, Germany |
| number of riders: | 140 |
| number of horses: | 421 |
| judges: | |
| number of starts: | 852 |

go to the trials and results
Das Pilotprojekt "Berufsreitertreffen" in Westergellersen geht in die zweite Runde. Unter strengen Auflagen für Reiter, Pfleger und Turnierhelfer finden vom 08. bis 11.05.2020 wieder Jungpferdeprüfungen statt. Wir sind natürlich mit unserer Kamera dabei!
Die Rahmenbedingungen
Für die Veranstaltung gelten auch diesmal wieder besondere Bedingungen und Auflagen, um die Ausbreitung des Coronavirus weiter einzudämmen. Die Zahl der auf dem Veranstaltungsgelände zugelassenen Personen ist begrenzt und Besucher / Zuschauer sind nicht gestattet. Alle Einschränkungen und Regeln für das Berufsreitertreffen kannst du in unserer Übersicht noch einmal nachlesen.
Ablauf & Hintergründe aus Westergellersen
Alle Prüfungen live verfolgen
Wir sind mit unserer Kamera vor Ort und stellen dir nach der Veranstaltung alle Videos hier zur Verfügung. Wenn du so lange nicht warten willst, kannst du das ganze Event hier im Livestream verfolgen!

Hier geht's zum Livestream
The tournament results are presented by Pavo Pferdenahrung GmbH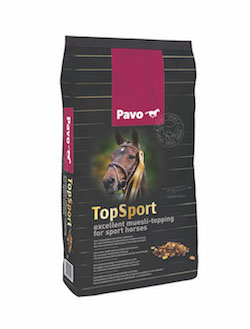 Only a healthy horse can achieve top performance. Pavo Sport offers high-quality products that have been developed for the special demands of competitive athletes. The successes of our sponsor partners prove it!

Pavo TopSport: maximum muscle support and top radiance due to a very high proportion of essential amino acids.
the winner videos of this tournament