Berufsreitertreffen Westergellersen I 2020: Tournament results + videos
| | |
| --- | --- |
| hosting club: | RV Der Montagsclub |
| date: | 30.04.2020 - 03.05.2020 |
| Location: | Westergellerser Heide, 21394 Westergellersen, Germany |
| number of riders: | 121 |
| number of horses: | 361 |
| judges: | |
| number of starts: | 861 |

go to the trials and results
Die erste Reitsportveranstaltung seit Beginn der Corona-Einschränkungen
Auf diese Nachricht haben wir wohl alle lange gewartet. Zum ersten Mal seit Beginn der Coronakrise findet in Deutschland wieder eine Reitsportveranstaltung statt. Vom 30.04. - 03.05.2020 haben Berufsreiter und Ausbilder von Springpferden die Möglichkeit, ihre Nachwuchspferde in Westergellersen vorzustellen. Ausrichter ist der RV Der "Montagsclub". Alle Prüfungen werden von uns gefilmt!
Reitsport unter Auflagen
Die Veranstaltung kann natürlich nur unter besonderen, der Corona-Pandemie angepassten Bedingungen stattfinden. "Es handelt sich hier um eine Pilot Veranstaltung", schreibt der Montagsclub auf seiner Facebook-Seite. Während des gesamten Berufsreitertreffens gelten die Kontaktbeschränkungen, die in der Niedersächsischen Verordnung zum Schutz vor Neuinfektionen mit dem Coronavirus festgehalten sind. Dementsprechend ist z.B. die Anzahl der auf dem Gelände zugelassenen Personen begrenzt und der physische Kontakt mit anderen Menschen soll auf ein Minimum reduziert werden. Mehr Informationen dazu, unter welchen Bedingungen Reitturniere zukünftig stattfinden könnten, findest du in der Ausschreibung zum Berufsreitertreffen in Westergellersen und in unserer Übersicht.
rimondo ist live dabei
Zuschauer sind während des Berufsreitertreffens in Westergellersen nicht gestattet. Trotzdem kannst du dir alle Prüfungen anschauen! Wir sind die ganze Zeit mit unserer Kamera vor Ort und stellen unsere Videos nicht nur hier, sondern auch im Livestream auf der Website des Montagsclubs zur Verfügung:
The tournament results are presented by Pavo Pferdenahrung GmbH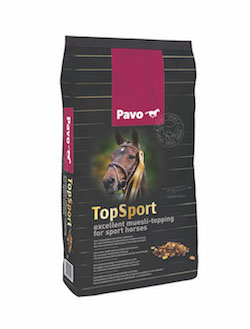 Only a healthy horse can achieve top performance. Pavo Sport offers high-quality products that have been developed for the special demands of competitive athletes. The successes of our sponsor partners prove it!

Pavo TopSport: maximum muscle support and top radiance due to a very high proportion of essential amino acids.
the winner videos of this tournament