FEI World Cup Dressur & Springen Göteborg (SWE) 2019 / 2020: Turnierergebnisse: Tournament results
| | |
| --- | --- |
| date: | 19.02.2020 - 23.02.2020 |
| Location: | Scandinavium Valhallagatan 1, 41251 Göteborg, Sweden |
| number of riders: | 72 |
| number of horses: | 134 |
| judges: | |
| number of starts: | 330 |

go to the trials and results
Vom 19.02. - 23.02.2020 fanden die FEI Weltcups in den Disziplinen Springen und Dressur 2019 / 2020 in Göteborg (SWE) statt. Die besten Reiter der Welt starteten auf diesem Turnier, um Weltcuppunkte für das FEI Weltcup-Finale in Las Vegas (USA) zu sammeln. Die Qualifikationen fanden im Rahmen der Gothenburg Horse Show statt, bei der die World Cup Serie 1979 erstmalig gestartet wurde.
Weltcup Dressur
Benjamin Werndl bester Deutscher beim Weltcup in Göteborg
Benjamin Werndl aus Aubenhausen konnte bei der Weltcup-Kür in Göteborg seine persönliche Bestleistung erzielen. Mit 86.170 % sicherte er sich mit dem westfälisch gezogenen Wallach Daily Mirror den zweiten Platz in der Kür. Die Richter vergaben für seine Leistung sogar Wertnoten bis zur 10. Besser als er war nur die Dänin Cathrine Dufour mit ihrem dänischen Wallach Cassidy. Das Paar erlangte 87.860 % und siegte somit in dieser Prüfung. Den dritten Platz konnte sich der Deutsche Frederic Wandres mit Duke of Britain sichern.
Neben der fürs Finale in Las Vegas gesetzten Vohrjahressiegerin Isabell Werth können noch zwei weitere deutsche Paare ihr Ticket fürs Finale lösen. Derzeit führt Jessica von Bredow-Werndl das Zwischenranking mit 72 Punkten an. Ihr folgt ihr Bruder Benjamin Werndl mit 69 Punkten. Dahinter reihen sich Frederic Wandres (65 Punkte) und Helen Langehanenberg (64 Punkte) ein.
Weltcup Springen
Kein erfolgreiches Wochenende für die deutschen Springreiter
Entgegen aller Erwartungen konnte sich der norwegische Reiter Geir Gulliksen den Sieg beim Weltcup-Springen in Göteborg sichern. Das Pferd an seiner Seite war VDL Groep Quatro. Auf das Treppchen folgten ihm Bryan Balsiger aus der Schweiz mit Twentytwo des Biches, sowie der Franzose Kevin Staut auf For Joy van't Zorgvliet HDC, der sich Platz drei sicherte.

Für die deutschen Springreiter war das Wochenende in Göteborg weniger erfolgreich. Keiner von ihnen schaffte es in den Stechparcours. Michael Jung und Marcus Ehning verzichteten. Patrick Stühlmeyers Pferd, Varihoka du Temple, weigerte sich einen roten Steilsprung zu überwinden. Daniel Deußer konnte aufgrund eines Abwurfs das Stechen nicht erreichen. Seine Stute Jasmien vd Bisschop war jedoch so schnell, das es dennoch für den sechsten Platz gereicht hat.
The tournament results are presented by Pavo Pferdenahrung GmbH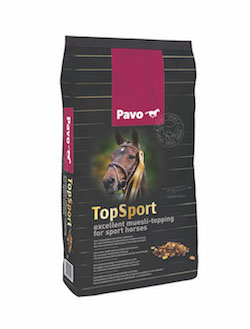 Only a healthy horse can achieve top performance. Pavo Sport offers high-quality products that have been developed for the special demands of competitive athletes. The successes of our sponsor partners prove it!

Pavo TopSport: maximum muscle support and top radiance due to a very high proportion of essential amino acids.
the winner horses of this tournament
Belgian Warmblood, Stallion
Danish Warmblood, Gelding
Oldenburg show jumper, Gelding
Belgian Warmblood, Stallion
Danish Warmblood, Gelding
Irish Sport Horse, Stallion
Luxembourg horse, Gelding