FEI World Cup Dressur & Springen Amsterdam (NED) 2019 / 2020: Turnierergebnisse: Tournament results
| | |
| --- | --- |
| date: | 23.01.2020 - 26.01.2020 |
| Location: | Europaplein 22, 1079 GZ Amsterdam, Netherlands |
| number of riders: | 87 |
| number of horses: | 170 |
| judges: | |
| number of starts: | 387 |

go to the trials and results
Vom 23.01. - 26.01.2020 fanden die FEI Weltcups in den Disziplinen Springen und Dressur 2019 / 2020 in Amsterdam (NLD) statt. Die besten Reiter der Welt starten auf diesem Turnier, um Weltcuppunkte für das FEI Weltcup-Finale in Las Vegas (USA) zu sammeln.
Weltcup Springen
Marc Hourtzager konnte mit einem fehlerfreien Ritt und einer Zeit von 34.05 Sekunden den Stechparcours des Wertungsspringens in der Westeuropa-Liga für sich entscheiden. Das Pferd an seiner Seite war die 12-jährige KWPN-Stute Sterrehof's Dante. Platz zwei erlangte ebenfalls ein Niederländer. Die ehemalige Nummer eins der Weltrangliste Harrie Smolders zeigte einen fehlerfreien Ritt im Sattel des Wallachs Monaco. Mit fast einer Sekunde Unterschied landetet Smolders hinter Hourtzager. Platz drei belegte der Belgier Pieter Clemens mit dem Wallach Quintin (0/35,18). Auf Platz vier ebenfalls ein Belgier. Niels Brunyseels auf Gancia de Muze.
Erfolgreiches Wochenende für

Ehning
Marcus Ehning knüpft an seinen Erfolg vom vergangen Wochenende in Leipzig an. Minimal langsamer als Niels Brunyseels bewältigte er mit der zwölf Jahre alten Hannoveraner Stute Calanda den Pacours und belegt den fünften Platz (0/ 35,95). Bereits einen Abend zuvor im großen Preis von Amsterdam konnte sich Ehning mit dem Hengst A la Carte NRW beweisen und hat den Sieg nur knapp verpasst.
In der Zwischenwertung des Weltcup-Rankings sind aktuell drei deutsche Reiter unter den besten 18 zu finden. Marcus Ehning befindet sich mit 73 Punkten auf Platz 2. Den zehnten Platz belegt Daniel Deußer mit 45 Punkten. Fünf Plätze hinter ihm rangiert Christian Ahlmann. Wenn es den Reitern gelingt ihren Leistungen standzuhalten und bei den zwei kommenden Turnieren in Bordeaux und Göteborg weitere Punkte zu sammeln, zählen sie zu den sicheren Finalisten des Weltcups in Las Vegas.
Weltcup Dressur
Weltranglisten-Erste Isabell Werth knackt erneut mit ihrer Stute Weihegold OLD die 90 % Marke auf einem internationalen Turnier und siegt somit in der achten von elf Etappen des Weltcups Dressur. Bereits in Lyon und Salzburg war Werth siegreich, dort jedoch mit ihrem 14 Jahre alten Wallach Emilio.
In Amsterdam war Werth ihrer wohl stärksten Konkurrentin Charlotte Dujardin und dessen Stute Freestyle überlegen die knapp hinter der Weltranglisten-Ersten auf Platz zwei landeten. Der dritte Platz ging an Edward Gal mit dem Hengst Glock`s Zonik (85,385 %). Die deutsche Reiterin Jessica von Bredow-Werndl belegte mit der Stute Zaire-E den vierten Platz. Mit 85,030 Prozent die höchste Wertung, die die Stute je erlangte.
Für das Finale in Las Vegas wird mit Isabell Werth schon fest gerechnet. Aber auch die weiteren Deutschen haben große Chancen und führen die Punktanzahl an. Zu den bisher besten zählen Benjamin Werndl, Jessica von Bredow-Werndl, gefolgt von Frederic Wandres und Helen Langehanenberg. Punktgleich mit Langehanenberg ist die Britin Charlotte Dujardin.
The tournament results are presented by Pavo Pferdenahrung GmbH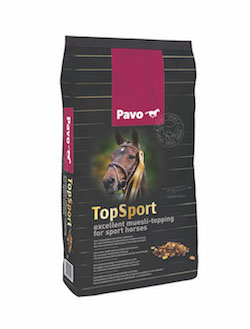 Only a healthy horse can achieve top performance. Pavo Sport offers high-quality products that have been developed for the special demands of competitive athletes. The successes of our sponsor partners prove it!

Pavo TopSport: maximum muscle support and top radiance due to a very high proportion of essential amino acids.
the winner horses of this tournament
Belgian Warmblood, Gelding
Royal Warmblood Studbook of the Netherlands (KWPN), Mare
Royal Warmblood Studbook of the Netherlands (KWPN), Mare