FEI World Cup Springen Leipzig (GER) 2019 / 2020: Turnierergebnisse: Tournament results
| | |
| --- | --- |
| date: | 16.01.2020 - 19.01.2020 |
| Location: | Messe Allee 1, Leipzig, Germany |
| number of riders: | 202 |
| number of horses: | 356 |
| judges: | |
| number of starts: | 930 |

go to the trials and results
Vom 16.01. - 19.01.2020 fand der FEI World Cup Springen in Leipzig (GER) statt. Die besten Springreiter der Welt starteten auf diesem Turnier, um Weltcuppunkte für das FEI Weltcup-Finale in Las Vegas (USA) zu sammeln. Die Qualifikation fand im Rahmen der Partner Pferd in Leipzig statt.
Sieg für Ire Denis Lynch im Weltcup-Springen in Leipzig
Wohl verdient konnte der Ire Denis Lynch auf dem 14-jährigen KWPN Wallach Chopin's Bushi das Weltcup-Springen in Leipzig für sich entscheiden. Nachdem er in den vergangenen Jahren viermal den zweiten Platz im großen Preis anlässlich der Messe Partner Pferd erritt und damit mehrfach den Sieg nur knapp verpasste, konnte er in diesem Jahr durch den von ihm gewählten Weg die Konkurrenz besiegen und die schnellste Zeit (0/33.16) vorweisen.
Fünf deutsche Reiter platziert: Ahlmann knapp geschlagen!
Fehlerfrei im Umlauf sowie im Stechen hat Christian Ahlmann auf seinem Zangersheider Hengst Dominator 2000 Z nur knapp den erneuten Sieg im großen Preis verpasst. Mit einer Zeit von 33.77 Sekunden hielt er lange die Führung. Nur Lynch zeigte eine schnellere Runde. In den beiden vergangenen Jahren gelang es Ahlmann jeweils das Springen für sich zu entscheiden. 2019 mit Caribis Z und 2018 mit Taloubet Z. Dennoch ist er auch von der Qualität seines 10-jährigen Diamant de Semilly Sohn Dominator 2000 Z begeistert und hält ihn für die olympischen Spiele, die dieses Jahr in Tokio ausgetragen werden, für durchaus interessant.
Den dritten Platz erlangte Marcus Ehning auf Comme il Faut (0/34.52). Der Hengst überzeugte durch Tempo und Wendigkeit. Besonders durch seinen Sieg mit Pret a Tout im Championat von Leipzig am Samstag, kann Ehning auf ein erfolgreiches Wochenende zurückblicken. Ebenfalls im großen Preis platziert war der deutsche Reiter Michael Jung, der sonst als Vielseitigkeits-Talent gilt. Seine Stute Fischerchelsea absolvierte den Parcours fehlerfrei in einer Zeit von knapp 35 Sekunden. Daniel Deußer wurde elfter.
In der Zwischenwertung des Weltcup-Rankings liegt Marcus Ehning mit momentan 61 Punkten auf Platz 3 und ist damit bereits sicherer Teilnehmer des Finales in Las Vegas. Ebenfalls Chancen unter den besten 18 Finalstartern zu sein haben Christian Ahlmann, der sich aktuell auf Platz 12 der Zwischenwertung befindet und Daniel Deußer der mit 36 Punkten Platz 14 belegt.
The tournament results are presented by Pavo Pferdenahrung GmbH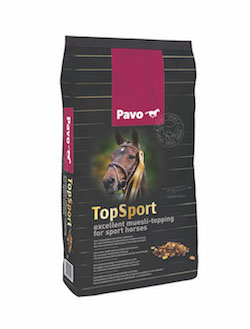 Only a healthy horse can achieve top performance. Pavo Sport offers high-quality products that have been developed for the special demands of competitive athletes. The successes of our sponsor partners prove it!

Pavo TopSport: maximum muscle support and top radiance due to a very high proportion of essential amino acids.
the winner horses of this tournament