FEI World Cup Springen Basel, St. Jakobshalle (SUI) 2019 / 2020: Turnierergebnisse: Tournament results
| | |
| --- | --- |
| date: | 09.01.2020 - 12.01.2020 |
| Location: | Basel, St. Jakobshalle, Switzerland |
| number of riders: | 140 |
| number of horses: | 269 |
| judges: | |
| number of starts: | 777 |

go to the trials and results
Vom 09.01. - 12.01.2020 fand der FEI World Cup Springen in Basel (SUI) statt. Die besten Springreiter der Welt starteten auf diesem Turnier, um Weltcuppunkte für das FEI Weltcup-Finale in Las Vegas (USA) zu sammeln. Die Qualifikation fand im Rahmen des CSI 5* in Basel statt.
Victorio bedeutet so viel wie "Sieger"
Seit April 2019 ist der erst elfjährige Selle Français Wallach Victorio des Frotards im Stall von Steve Guerdat zu Hause und konnte in Basel seinen ersten Sieg in einem Weltcup-Springen verzeichnen. Im Stechen mit 15 Teilnehmern legte Steve Guerdat mit dem Fuchs eine sichere und schnelle Nullrunde vor. An die Zeit von 31,44 Sekunden kam kein anderes Paar mehr heran. Schon am Freitag konnten die beiden den Großen Preis von Basel gewinnen. "Ich hätte nie geglaubt, dass das Turnier so gut laufen würde. Ich bin sehr stolz auf Victorio, er war einfach überragend", ließ der Schweizer im Anschluss verlauten.
Mit exakt einer halben Sekunde mehr beendete Julien Epaillard und Queeletta den Stechparcours im Weltcup-Springen und platzierte sich so auf Rang zwei. Dritter wurde der belgische Mannschafts-Europameister Pieter Devor und Apart mit 32,41 Sekunden.
Weltcup-Punkte für die deutschen Reiter
Auch die Deutschen konnten im Weltcup-Springen einige Punkte sammeln. Auf Rang vier platzierte sich Marcus Ehning und Cornado NRW mit 32,9 Sekunden im Stechen. Der westfälische Landbeschäler hat nach einer OP zwar nur noch ein Auge, ließ sich aber im Parcours nicht beirren und lieferte zwei souveräne Nullrunden ab. Das zweite deutsche Paar im Stechen, Hans-Dieter Dreher und Prinz, konnten sich nach 33,3 Sekunden auf Rang sechs platzieren.
Bei Michael Jung und Chelsea, Daniel Deußer und Killer Queen sowie Christian Ahlmann und Clintrexo Z fiel jeweils eine Stange im Normalumlauf.
The tournament results are presented by Pavo Pferdenahrung GmbH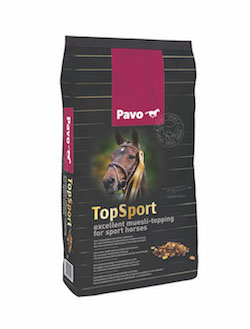 Only a healthy horse can achieve top performance. Pavo Sport offers high-quality products that have been developed for the special demands of competitive athletes. The successes of our sponsor partners prove it!

Pavo TopSport: maximum muscle support and top radiance due to a very high proportion of essential amino acids.
the winner horses of this tournament
Oldenburg show jumper, Mare
Oldenburg show jumper, Mare
Royal Warmblood Studbook of the Netherlands (KWPN), Gelding
Royal Warmblood Studbook of the Netherlands (KWPN), Stallion