Pferdesporttage Oberriet 2018: tournament results + videos
| | |
| --- | --- |
| date: | 26.10.2018 - 28.10.2018 |
| location: | Oberriet, Switzerland |
| number of riders: | 296 |
| number of horses: | 431 |
| judges: | |
| number of starts: | 800 |

go to the trials and results
Vom 26.10. - 28.10.2018 sind Reiter und Pferd in Oberriet beim Reitturnier zu Gast. rimondo begleitet das Turnier mit der Kamera. Sieh dir hier die Ergebnisse und Videos an und erfahre mehr über die Pferde und Reiter des Reitturniers.
Pferdesporttage Oberriet
- Springprüfungen bis 130cm
- mit Modus 2-er Equipen-Springen 2 Reitern/innen Reiter A: Hindernishöhe ca. 85 cm, Reiter B: Hindernishöhe ca. 100 cm
Ablauf:
Reiter A beginnt mit Hindernissen 1/2/3, Reiter B springt im Anschluss 4/5/6, Reiter A folgt mit 7/8/9, Reiter B folgt mit 10/11/12.
Jeder Reiter springt seine Hindernisse zwei Mal, d.h. Hindernisse 1-12 werden von der Equipe zwei Mal gesprungen.
Im Anschluss kann durch zwei Würfe in einen Basketballkorb 2x4 Sekunden Zeitbonifikation gewonnen werden
Siegervergleich

The tournament results are presented by Pavo Pferdenahrung GmbH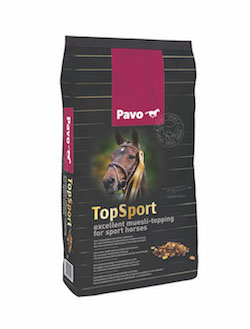 Only a healthy horse can achieve top performance. Pavo Sport offers high-quality products that have been developed for the special demands of competitive athletes. The successes of our sponsor partners prove it!

Pavo TopSport: maximum muscle support and top radiance due to a very high proportion of essential amino acids.
the winner videos of this tournament