Longines FEI World Cup Jumping - Madrid Horse Week 2016: Tournament results
| | |
| --- | --- |
| date: | 24.11.2016 - 27.11.2016 |
| Location: | 28042 Madrid, Spain |
| number of riders: | 127 |
| number of horses: | 224 |
| judges: | |
| number of starts: | 610 |

go to the trials and results
Bei der Madrd Horse Week 2016 findet die sechste Qualifikation des Longines FEI World Cup Jumping zum Weltcup-Finale in Omaha (USA) statt. Im CSI5* dieser Weltcup-Qualifikation können die Springreiter in der Weltcup-Saison 2016/2017 der Westeuropaliga wichtige Punkte zur Final-Qualifikation sammeln.


Mehr Informationen zur Weltcup-Saison 2016 / 2017 Springen kannst du dir in unserer Übersicht ansehen. Hier findest du alle Qualifikationstermine, Weltcupspringen, Ergebnisse und Sieger der Weltcup-Qualifikationen. Auch die Sieger im Weltcup-Finale der vergangenen Jahre kannst du dir ansehen.

Impressionen Weltcup-Springen Madrid: Marcus Ehning und Comme il faut siegen
The tournament results are presented by Pavo Pferdenahrung GmbH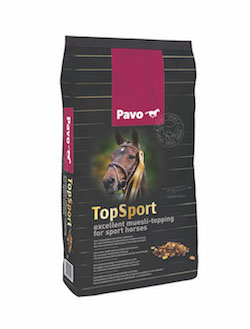 Only a healthy horse can achieve top performance. Pavo Sport offers high-quality products that have been developed for the special demands of competitive athletes. The successes of our sponsor partners prove it!

Pavo TopSport: maximum muscle support and top radiance due to a very high proportion of essential amino acids.
the winner horses of this tournament