Reineberger Reittage 2016: Tournament results + videos
| | |
| --- | --- |
| hosting club: | RV Herzog Wittekind Oberbauersch.e.V. |
| date: | 08.10.2016 - 09.10.2016 |
| Location: | Lage 26, 32609 Hüllhorst, Germany |
| number of riders: | 162 |
| number of horses: | 232 |
| judges: | |
| number of starts: | 443 |

go to the trials and results
rimondo filmt das 2.Wochenende der Reineberger Reittage 2016

Das Oktoberturnier des Reitverein Herzog Wittekind Obernbauerschaft e.V. vom 08.-09.10.2016 in Hüllhorst ist ausgeschrieben in Springprüfungen Kl.M** .
Reitverein Herzog Wittekind Obernbauerschaft e.V./Hüllhorst:
Seit vielen Jahren ist das große Oktoberturnier des Reitvereins Obernbauerschaft e.V. ein fester Bestandteil im Turnierkalender des Westfalenverbandes. Beste Bedingungen für Reiter und Pferd, eine gut durchdachte Organisation und vor allem das freundschaftliche Flair, machen das Turnier zu einem hoch erfolgreichen und beliebten Reitsport Event.
Spring- und Dressursport vom Feinsten verspricht nicht nur ein namhaftes Teilnehmerfeld, sondern auch eine ausgewogene Mischung an Prüfungen für Einsteiger und Fortgeschrittene. Insgesamt 23 Wettbewerbe stehen auf dem abwechslungsreichen Turnierplan. Während das 1. Wochenende noch den Jungpferden vorbehalten bleibt, kommen am darauffolgenden Wochenende die Springreiter zum Zug.
Das Hallen-Derby ist eins der Highlights auf dem Turnierwochenende am 08./09.10.2016. Einmalig im Mühlenkreis wird Reitern und Pferden ein Springen der Klasse M mit normalen Hindernissen und speziell nachgebauten Hindernissen die dem Hamburger Derby ähneln, präsentiert. Die Prüfung fordert neben Springvermögen in besonderem Maße Mut, Vertrauen und Kondition von Pferd und Reiter. Traditionell ist das Spring-Derby der Publikums-Höhepunkt des Turniers.

rimondo begleitet das Turnier mit der Kamera. Die Videos und Ergebnisse des Turniers sind in Kürze auf rimondo zu finden.

Website Veranstalter:Reitverein Herzog Wittekind Obernbauerschaft e.V.
Zeiteinteilung: folgt in Kürze
The tournament results are presented by Pavo Pferdenahrung GmbH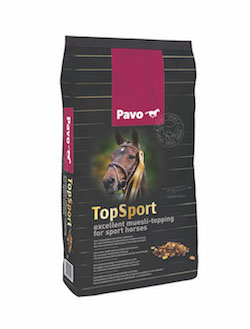 Only a healthy horse can achieve top performance. Pavo Sport offers high-quality products that have been developed for the special demands of competitive athletes. The successes of our sponsor partners prove it!

Pavo TopSport: maximum muscle support and top radiance due to a very high proportion of essential amino acids.
the winner videos of this tournament