video of Stutfohlen von Escamillo
There is no description of Stutfohlen von Escamillo available yet.
sale horse Stutfohlen von Escamillo
gender / type:
Mare / horse
breed:
German Sport Horse
born:
04/24/2019
mainly used for:
stud horse, sportshorse, free time horse
whereabouts:

73479 Ellwangen (Jagst)

, Germany
colour:
dark brown
Place of birth:

Germany

riding club, association:
Pferdezuchtverband Baden-Württemberg e.V.
salehorse:
ask for price
information from seller:
foal
ask for price
1. generation
2. generation
3. generation
Rhinelander, 21.04.2015, brown
167cm, approved
Westphalian, 24.04.2009, brown
173cm, approved
Oldenburg, 2006, chestnut
161cm, association premium m...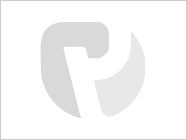 German Sport Hors..., 01.01.2009
Oldenburg, 01.01.1999, black
165cm, approved